NEW TO NEW CITY CHURCH? GREAT! START HERE...
We are delighted that you decided to visit our website and learn about what God is doing at New City Church. We have a variety of programs for men, women and children. Grab a cup of coffee and your comfy chair as you explore our site and find out more about us. If you have any further questions, please don't hesitate to contact us at communications@newcitychurchsb.org.
COME SEE US!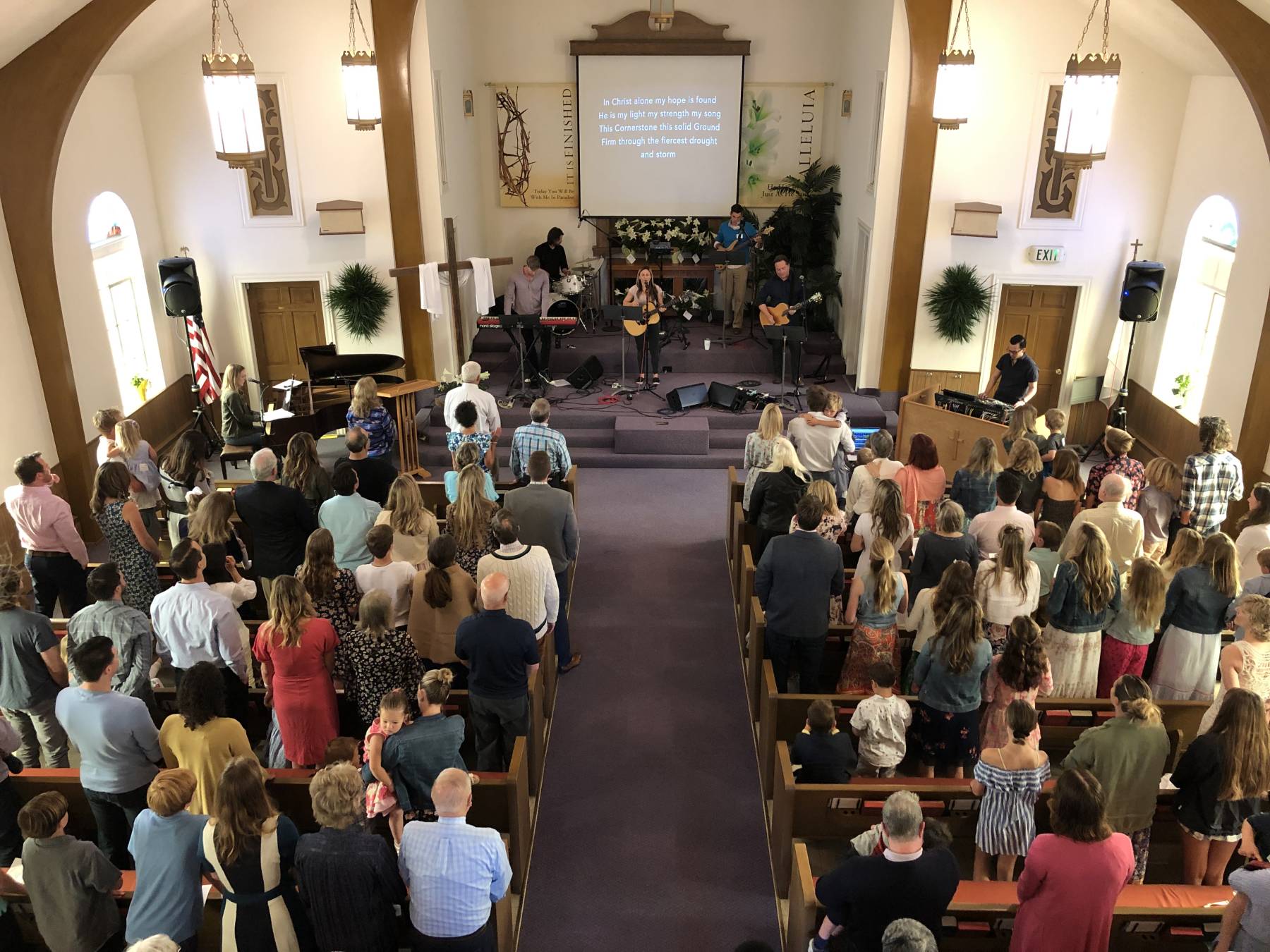 New City Church is a group of regular people who want to honor our Lord Jesus Christ and encourage each other to grow in our walk with Him.
WHAT ARE YOUR SERVICES LIKE?
Whether it is through the music, praying or preaching, God's Word is at the center of all our gatherings. Each service includes a time of worship, prayer, preaching, and giving. The sermons are built upon God's Word, not the pastor's ideas, and aim at transforming our lives to be more like Jesus Christ.
WHERE ARE YOU LOCATED?
New City Church is located at 591 East Palm Avenue in El Segundo, CA. El Segundo is in the South Bay area of Los Angeles County, a small, quiet town not far from LAX airport. Click here for driving directions and a map of the area.
WHERE SHOULD I PARK?
We have a parking lot on the west side of the church as well as one behind the church on the north side. There is also on-street parking when available.
WHERE SHOULD I GO WHEN I ENTER THE BUILDING?
We have greeters located at the doors who would be happy to help you find where you need to go.
DO YOU PROVIDE CHILDCARE?
Yes, we have a well-staffed Nursery for infants and Pre-School for toddlers in the Christian Education Building, as well as Sunday school classes for children K-4th Grade.
We Look Forward To Meeting You!
Now that you know the practical nuts and bolts about our worship service, we're sure you might be wondering how we approach things from a spiritual perspective. We've put together some information below that anticipates and tries to briefly answer some of the questions you may have prior to visiting our church for the first time. We also direct you to our OUR BELIEFS page under ABOUT US.



Atmosphere
It's important to us that you feel welcome when visiting. We hope our atmosphere will help you feel relaxed and comfortable. The music and worship are built around Biblical themes that are timeless. We are glad to have you join us in worship! You will be greeted and welcomed.


Family Friendly
No matter your family dynamics, you're welcome at New City Church, and we're excited for you to consider being a part of our church family! Our intent is to serve the whole family. During our worship service we have care available for infants and children. Your children will receive real spiritual training from a group of caring leaders during this time.
Sermon
From the pulpit you will hear sound preaching. The focus of each sermon is built around the point of the Biblical text being addressed.

Biblical Teaching
Here at New City Church, we place a high priority on the preaching and teaching of God's Word. The worship service is a time for us to come together as a community to learn, be encouraged and to be challenged by God's Word. Other opportunities exist beyond the Sunday worship service where members have a chance to grow, fellowship, or otherwise be a part of a Church family that lives out their faith together.